Debbie Barnett has been playing Mah Jongg for over 45 years. Her love for the game began at the Colony Beach & Tennis Club in East Haven, CT. After relocating to South Florida in 1988, she continued playing the game by organizing various social groups. In 2006, she decided to spread her passion for the game through teaching. She has since taught hundreds of students locally and at various venues including a program for Leisure Time Tours held at the Boca Raton Resort & Spa.
Debbie has now taken her teaching to a higher level with a distinctive, interactive, teaching platform. Now students can be taught in the comfort of their homes on their desktop or tablet while the game works in the background just as if they were sitting around a table with her. Through Debbie's unique and concise way of teaching, students will be sure to grasp all the rules and concepts needed to play this game independently.
Debbie also offers a lifetime mentorship to all her students. She understands that although students learn the rules during class, there are times they will forget. The mentorship allows them to text her with a question and even send a picture of their hand or exposure that might simply say, "Can I do this?" or "Can I use a Joker in a pair?" etc. She feels the mentorship is especially important during the first year of playing socially which is where the biggest learning curve is encountered.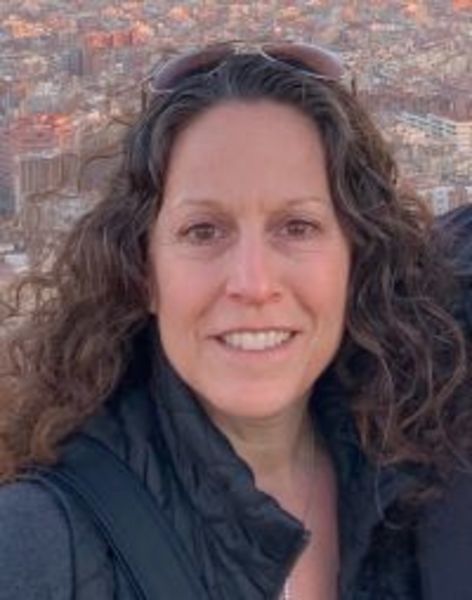 Stacy Budkofsky has been playing Mah Jongg since 2004. From the moment she learned to play she absolutely loved the game and found a way to spread that love by teaching it to others. Stacy has been teaching students of all ages, from 2nd graders to senior citizens, for many years at community centers, libraries, recreation centers, assisted living facilities, schools and camps. Her patience and love for the game shines through in her careful explanations of the rules and strategies.
Stacy has also played in several tournaments, so she has an understanding of how to play the game competitively. She can give tips and strategies on how to play smarter and faster for those who are looking to engage in tournament play.
Stacy also makes herself available to students once their classes are over. Her former students will text with questions, photos and sometimes just to say hi or share a Mah Jongg themed joke, some news or article. She is excited to be partnering with the School of American Mah Jongg to offer lessons to people anywhere through this innovative teaching platform.